Attention, Volunteers!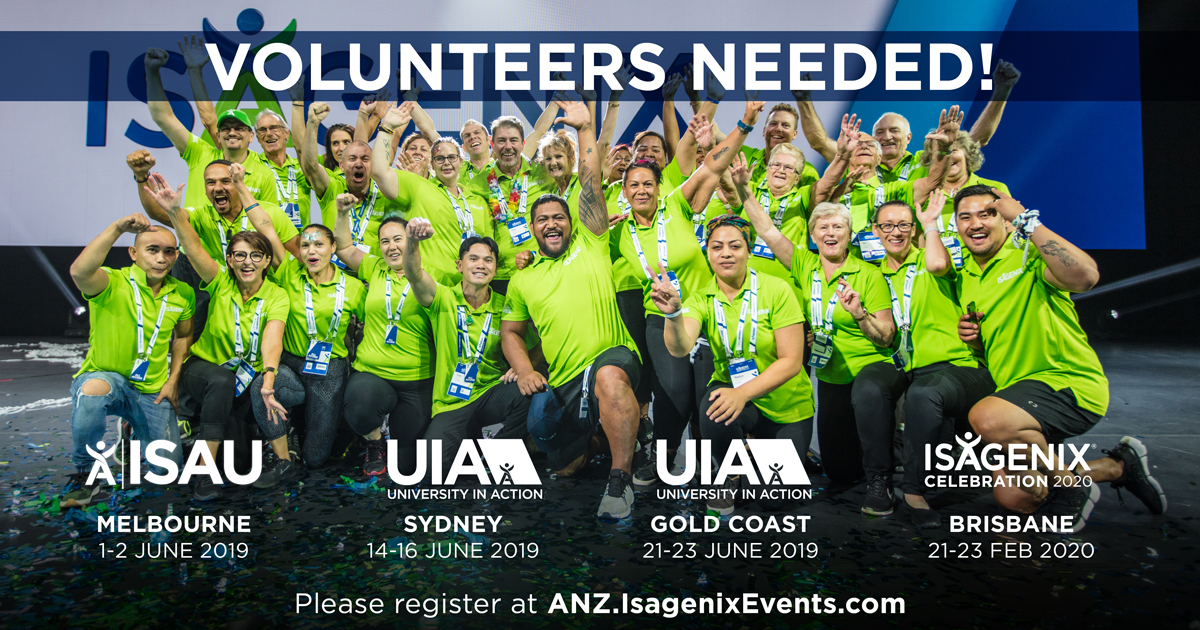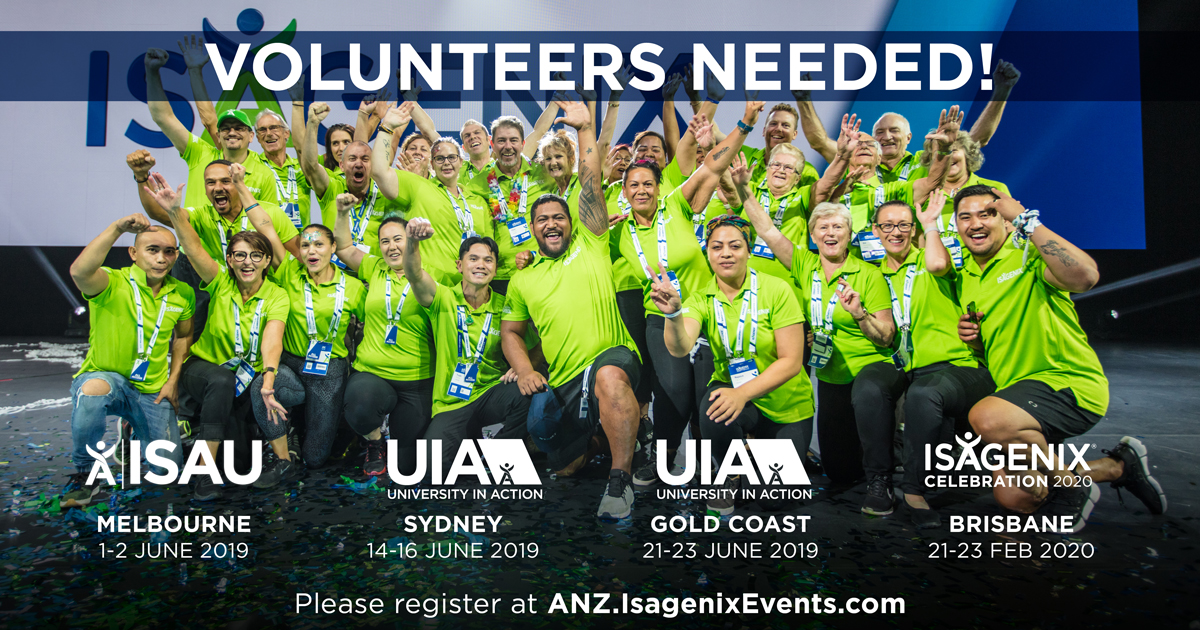 Have you volunteered at an Isagenix corporate event before? If you have, you'll know how much fun they are – an opportunity to plug in, connect, get a back-stage look and receive a range of Isagenix goodies. If you haven't, we'd love to have you and if you have well then you know you're keen to experience all the fun, laughter and learning again!
The Isagenix Events team is looking for volunteers to help out with our upcoming events including IsaU, UIA, Summer Kick Off and Celebration. So, if you enjoy helping others, want to work alongside members of the corporate team and receive the ultimate backstage pass to these amazing events, we want to hear from you.
Connect with fellow Volunteers and hear their stories in our official Isagenix Volunteer Facebook group!
Volunteer Benefits
If you haven't yet taken part in volunteering, get on board! Here's an impressive list of all the goodies you can get your hands on by volunteering:
Product Voucher worth $100 + shipping
Meals while you're working
T-Shirt and gifts
The opportunity to work alongside corporate staff and Isagenix leaders
The chance to be among the first to hear about exciting new products and programs
An unforgettable experience that will leave you with exciting, new friendships.
How Can I Volunteer?
To join our incredible group of volunteers, please fill out the form below.
Please keep in mind that all Isagenix volunteers are responsible for their own hotel and travel accommodations. As a volunteer, you will assist with tasks in both General Session and the World of Isagenix – you will not be in view of General Session for the entire event but you will have an amazing experience that will boost your belief in Isagenix.
For volunteer enquires please contact: EventsANZ@IsagenixCorp.com