Nothing builds belief like attending an Isagenix Event. Our events educate, motivate and inspire you and your team, create lifelong memories and set you on the path to health and business success. Attending Isagenix events stimulate your personal and professional growth. The beauty of Isagenix events is their diversity; after each event you attend, you come away with a new and improved understanding of Isagenix, our no-compromise products, business tools, how to grow personally and other necessities required to achieve the success you desire. By helping to establish and refine your skills, each event will support you on your Isagenix journey.
Isagenix Core Events
Our most influential events help you build the foundation of a successful business. Each event is designed to give you the training you need to grow your business, build belief in the industry, become a leader in the field and build belief in yourself. These are the events to attend every year to stay motivated and in-the-know on new industry tools, methods and products.
If you love these events as much as we do, print a copy of the 2017 Events Calendar. Don't forget to join our Isagenix Business ANZ Facebook group to stay updated on all the latest details!
Why attend an Isagenix Core Event?
If you ask any Isagenix leader, they'll tell you the best way to build your Isagenix business is by attending corporate events. Here are just a few key reason why Isagenix events are so important…
Business development
Training with some of the world's renowned top leaders in Isagenix business – prepare to engage in the best business building skills available as speakers take to the stage and share their incredible business knowledge.
Expand product knowledge
Expand your knowledge on the use of current products and gain a tremendous understanding of how and why our no-compromise Isagenix programs provide the best possible results. Got a question about Cleansing or a particular product ingredient? You'll get all the answers at an Isagenix core event.
Connect with like-minded individuals
Attending a core events is the best way to build a network of connections with other business building enthusiasts. There's always potential to grow from meeting new people!
Engage in personal development
Each event hosted by Isagenix ANZ creates a fun, energetic environment, that will open your mind and have you leaving with confidence, belief and motivation to succeed.
Be recognised for your success
We are passionate about recognising people for their mind blowing achievements. From weight loss accomplishments to business building success, whatever you're proud of, we're proud of too. Who knows, you could be hitting the stage next to tell us about your incredible Isagenix journey.
Have fun
We ensure that each and every event is jam-packed with fun and laughter as well as learning. Whether it's the incredible energy of our smaller events or our amazing parties at SKO or Celebration, you'll leave wishing it didn't have to end!
Isagenix Incentive Events
You have to earn your way to these exclusive, invite-only events. Winning an invite requires a lot of hard work but we promise you a lavish, unique experience no matter which event you qualify for! Work hard, play harder.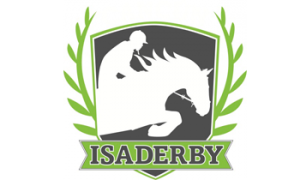 ISADERBY
Earn points for enrollments. You and your team will have the chance to win the prize holiday of a lifetime! Compete for your chance to win by registering your team. Select a team leader and five team members and the race is on!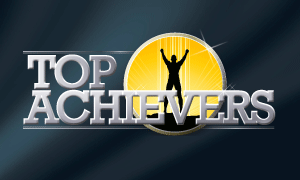 TOP ACHIEVERS
The best of the best. This is one of the most elite business training events of the year. Our top performers learn about new products, experience exclusive training and have the chance to network at this event.